It's a new dawn. It's a new day. It's a new year!
2019 was one of the most fruitful years in Dancakes short history. So much has happened, and is happening that we thought we should get the Dancakes Team to mark some of our highlights from our last revolution around the sun while we barrel forward into the next one at 67,000 mph.
Hank Gustafson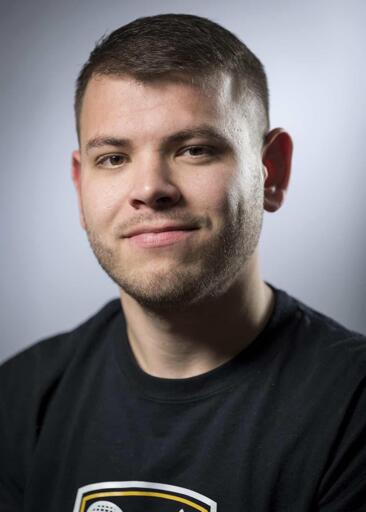 2019 was a big year for Dancakes. We added new artists, we had more viral content, we made permanent pancakes a reality, we finally got confirmation that our Pancake Art kit is complete and on its way and we worked more more high profile events then we ever had before. Not to say we don't appreciate the low-key events, we currently do but there is something exciting about getting an email from a big company, celebrity or convention asking us to be a part of something special.
As the person behind the scenes, running the business, scheduling events and replying to customers, I've found myself less and less able to travel for events. Not necessarily a bad thing, it's just the nature of it. It's hard to juggle the 9 to 5 schedule I set for myself when I do go on the road, but in 2019 I was able to slip away with the artists and be a part of some cool events that I helped bring to life.
This was my personal favorite:
One uncomfortable van ride later we found ourselves at the AirBnB I had setup in a house right off of a frozen lake. It was gorgeous. The event itself was great, the guys made pancakes for several hours every morning and though modestly sized by convention standards our crowds grew daily, which is always a good feeling.
Outside of the actual event, we spent 4-5 days with each other and it truly felt like being with family (in a good way). We all went shopping for groceries together, played board games and ping pong together, shared personal stories and to be honest had small fights. There was love and friendship there. It's so amazing to think about, because who would of thought that when Dan and I started this goofy business that we would create an ever growing pancake family? Full of funny, amazing and diverse personalities.
---
Daniel Drake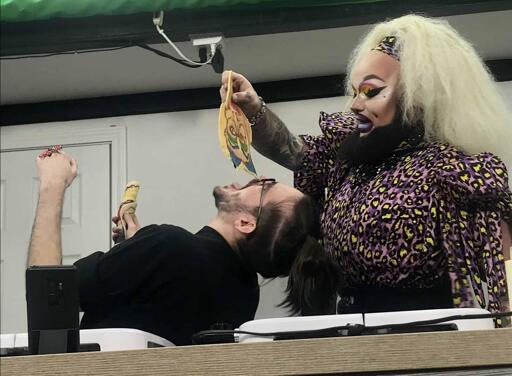 Is time weird? Time seems weird to me.
Maybe it's because of my untethered childhood, moving around all the time, changing time zones, being a kid with lots of background anxiety. I was never any good remembering birthdays, I always slept in, I've always had this weird detached relationship with time. 2019 is over? Wow, when did it start? When does anything start. Let me think, where did we start this year?
Reflecting on my calendar, I was on Hells Kitchen in January! That was pretty cool. Bit odd, though, since they film so many years in advance, but it was a lovely feeling and raised our profiles a bit, so that was nice.
We managed to figure out a good way to preserve our favorite pancake pieces, if a bit clumsily. But we'll soon have a proper workshop and a system in place to really hone our craft there. That's exciting!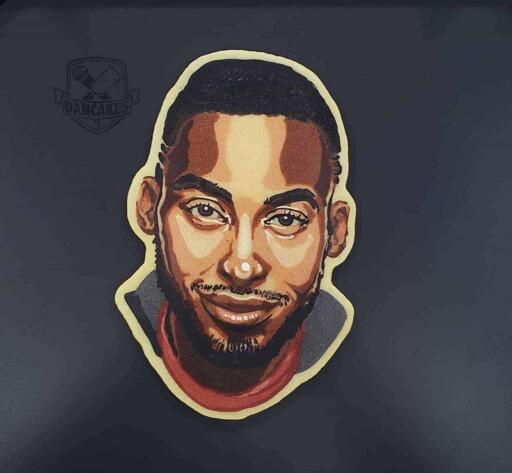 Our team has continued to grow, and all of the artists have improved considerably in the last year. I feel especially proud of my own progress on in-studio portraiture, which has had a really positive effect on my live pancakes as well. I had been in something of a creative rut and my team helped me climb out of it, so that was lovely. And we added a whole new artist to the team, in the form of Ryan! It's such a privilege to be able to help give other creative people creative work.
We had another great opportunity to work with Wizards of the Coast to attend twitchcon, and make some more connections in that lovely world of professional nerdhood.
All of it built up to a beautiful trip to Hong Kong that I had the blessing to go on with Ben and Jimmy, which was such a great, exciting, exhausting way to round out the year. It felt quite appropriate, and I'll cherish those memories for the rest of my life.
I feel like next year is going to be even better, brighter, and bigger for us. But you know what? No expectations. It'll be what it wants to be, and I'll be there for my friends no matter what. Happy New Year!!!
---
Ben Daniel
Let me be completely atypical with you and say, "Wow! What a year! Where do I start?"
OK, now that we've gotten that out of the way I can start.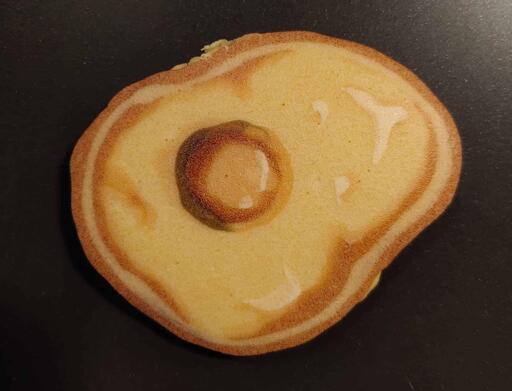 I'll admit that I'm in a bit of a pickle here. Why you ask? Well, because the highlight I'd like to pick is one I can't actually talk about just yet. I didn't sign an NDA or anything, but a gentlemen's agreement was made and I shall honour it. The few beans I can spill are fairly obvious; It involved making pancake art, of my own design, for a large corporation. Yay Capitalism! 
To be completely frank though, it was truly one of the most satisfying experiences I've ever had making art and I'm insanely glad that I got to be part of it. Vague enough for you? I'll be sure to fill in the details when the time is right (soon).
Beyond that I'm going to be very basic and point to our recent trip to Hong Kong. Dan, Jimmy and I spent 6 days wandering around Hong Kong and only had to work for one of those. If there was ever a moment to say #blessed out loud (and I'm still not sure there is), that would be it. I'll freely admit to being a little road weary at times, we end up travelling more in one year than most people do in a lifetime and it can be exhausting. But it's important to try and step outside yourself and attempt to grasp the enormity of luck that has graced us, and boy let me tell you, it IS enormous.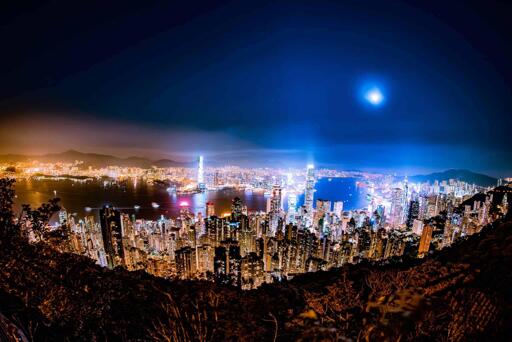 ---
Dana Baldus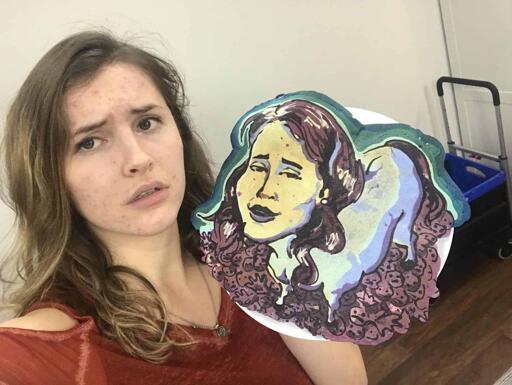 Picking out a highlight from a whole YEAR of Dancakes chaos is tough. But if I had to pick one beautiful experience, it would probably be when Dan and I went to New York City to meet a gentleman named Eric, and to serve him exactly one hundred pancake portraits of various celebrities. 
Dan and I were hired to provide the food for season three of the show, in which Eric would only eat celebrities asked for by his dedicated viewers. Dan and I sat in front of two small griddles against a wall in a nearly-empty, white-walled studio, working down a list of the world's most relevant one hundred stars. We sat there for over seven hours, creating portraits one-by-one, and then handing each one off to someone on Eric's team. They would frequently silence the room, start filming, and cue Eric, who would slowly, carefully ponder the pancake before quietly munching on it. Dan and I would have to sit back from our griddles each time this happened, freezing as to not make a sound, waiting for the director to yell 'cut', so we could continue on with our god-given task.